Mark Howden
Professor Mark Howden
is Director of the Climate Change Institute at the Australian National University. He is also an Honorary Professor at University of Melbourne, a Vice Chair of the Intergovernmental Panel on Climate Change (IPCC) and a member of the Australian National Climate Science Advisory Committee.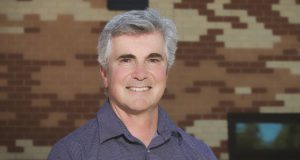 He was on the US Federal Advisory Committee for the 3rd National Climate Assessment and contributes to several major national and international science and policy advisory bodies.
Mark has worked on climate variability, climate change, innovation and adoption issues for over 30 years in partnership with many industry, community and policy groups via both research and science-policy roles. Issues he has addressed include agriculture and food security, the natural resource base, ecosystems and biodiversity, energy, water and urban systems. Mark has over 420 publications of different types. He helped develop both the national and international greenhouse gas inventories that are a fundamental part of the Paris Agreement and has assessed sustainable ways to reduce emissions. He has been a major contributor to the IPCC since 1991, with roles in the Second, Third, Fourth, Fifth and now Sixth Assessment Reports, sharing the 2007 Nobel Peace Prize with other IPCC participants and Al Gore.
Getting through to the heART of climate change: how the arts can motivate and inspire action – Joint presentation by Professor Mark Howden and Dr. Bec Colvin
Climate changes accumulate season after season, year after year. As does the knowledge about what is driving the changes and how we can reduce these, their current and future likely impacts and how we can adapt to these impacts. In countries like Australia, this is linked to growing public concern about climate change with some polls indicating that 90% of Australians want more action on climate change. BUT we are not seeing the behavioural changes that either reduce greenhouse gas emissions or enhance the rate and effectiveness of adaptation. There are many potential reasons for this action gap including political issues, poor science communication, lack of understanding of individual and group psychology, perceived (or real) lack of cost-effective or practicable alternatives or unsupportive institutional arrangements. Science can provide the information that directs action, policy can support action but the arts can motivate action. This presentation will focus on the interplay of these.
Marda Kirn
Appearing via video link from USA
Marda is the founding director of EcoArts Connections in Boulder, Colorado, USA, which brings the arts together with science, social justice, Indigenous, and other ways of knowing to inspire sustainable living. EAC commissions, produces, and presents performances, exhibits, talks, discussions, convenings, and youth programs.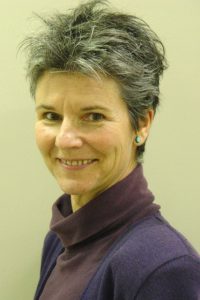 Marda has received numerous awards, has written for a variety of publications, and has been a speaker and/or consultant for entities in five continents. She has spoken at numerous conferences about the benefits of science, arts, and sustainability collaborations, among them: the American Alliance of Museums; American Association for Performing Arts Presenters; American Geophysical Union; Transforming Local Governments; Behavior Energy, and Climate Change; Ecoarts Australis; and COP22 in Marrakech. Previously, Kirn was the founding director of the Colorado Dance Festival, considered one of the top three dance festivals in the US during her tenure (1982-96) and a co-founder and director of the International Tap Association.
What/So What/Now What?: The Head, Heart, and Hand of Climate Change Awareness to Action
Climate change awareness has expanded considerably in the last decade, as have science/arts collaborations. Yet even the most well-intentioned artists and scientists are often locked in "uh-oh" projects that draw attention to a variety of utterly depressing facts about the present and future that in turn push people to denial, despair, or delinquency instead of action. How do we move from awareness to action? Science can provide the "what" – the evidence and "facts". The arts and humanities can provide the "so what" – what does it mean, why should we care? Metaphorically speaking, we have the head and the heart, but for effective action we also need the hand: sustainablists also need to be involved, those sustainability professionals involved in energy and water conservation, transportation, forestry, agriculture, waste, urban planning, policy, etc.  This session will present examples, images, ideas, and results demonstrating how the arts have worked in collaboration with scientists and sustainablists to spark attitudinal and behavioral shifts to make climate change and sustainability personal, visceral, and actionable.
Cecily Miller
Appearing via video link from USA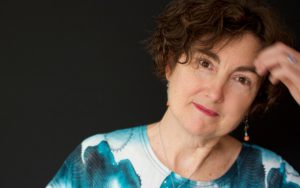 After serving as a leader in the field of community arts for more than 20 years, Cecily Miller founded Spark Art to work as an independent consultant and curator (www.cecilymiller.com). The mission of Spark Art is to partner with artists, organizations, and community groups to create public art that is inspired by the qualities of place and explores the concerns of people.  Cecily's goal is to develop contemporary art that celebrates what is positive while building the resiliency we need to face important challenges — by strengthening a sense of community, providing new insight or understanding of issues, and creating experiences of hope and joy.  Cecily's recent work for the Town of Arlington has focused on highlighting values of volunteerism, environmental stewardship, and cultural diversity. Cecily is also a member of the volunteer organizing committee for the annual HONK! Festival of activist street bands in Somerville, MA. For HONK! she has fo
cused on developing a participatory artmaking area that has provided a platform for artists concerned with issues of racism, treatment of immigrants, and grassroots resistance to current US right wing government. Before founding Spark Art, Cecily directed the Somerville Arts Council and the Forest Hills Educational Trust; in both these positions she established an array of innovative exhibitions, educational programs, festivals and performance series.
Can art save the world?  A look at public art projects in the USA that seek to promote environmental stewardship
Cecily will discuss recent public art projects with an environmental focus. Some celebrate nature as a community resource or source of inspiration. Others seek to encourage sustainable personal behavior – such as biking or public transportation – while others engage or enlist individuals in collective political or community action.  Finally, some public art projects work to directly remediate environmental disasters.  Cecily will present some of the temporary community-based public art projects that she has organized in Massachusetts with local artists; she will also discuss selected model projects from other places in the USA.
Jonica Newby
Dr Jonica Newby is one of our keynote speakers and will be speaking at the conference dinner.
After more than two decades gracing Australia's TV screens, award winning science broadcaster and one time veterinarian Dr Jonica Newby is known across the country as a vivacious and passionate presenter on the popular long running ABC TV science program Catalyst.
She has twice won Australia's most prestigious science journalism prize, the Eureka Award, as well as a World TV Award.
Known for her scientific integrity and creative, entertaining style, she has written, directed and presented an extraordinary 250 plus short reports, half hour and one hour TV features on topics as diverse as exercise and cancer, dog happiness, the neuroscience of psychopathy, nanotechnology and the female sex drive. 
But the theme she has returned to
again and again is the abiding challenge of our time; telling the truth about climate change .. and tracking the urgency, joy, frustration and sheer excitement that is our chequered transition to our future power supplies.  
Her vision for how to tell these stories – emotional, inspirational, as well as informative – has clearly struck a chord with audiences.  Her film "Battery Powered Homes", about the coming home battery revolution, was watched live to air by a million viewers in Australia, and has racked up 1,000,000 You Tube views so far.
The creative art of science film-making
Think making science television is all about understanding the science?  Think again.  The science is the easy part!  Creating memorable imagery and appealing story-lines – that's what's hard – especially when it comes to divisive subjects like climate change. After 20 years making popular science TV for the ABC's iconic Catalyst,  Dr Jonica Newby shares her creative insights.  From why her climate documentary Taking Australia's Temperature featured a dead parrot, a round of golf, and a Bob Dylan ripoff, to how to solve the visuals problem for a G rated special all about sex, to the poetry and mythic beauty of her latest climate film  Saving Snow (in development), she shares the creative frustration and inspiration behind some of her most impactful science films.
Jodi Newcombe
Jodi Newcombe is a curator and creative producer specialising in generating and evaluating creative sector models for engaging society in imagining and shaping a more sustainable future. In 2010 she founded Carbon Arts following a career as an environmental economist and sustainability consultant. Her work on natural resource management and policy design, green technology and low-carbon urban design inform her work as a creative producer.
Straddling the arts, economics, science, and technology, Carbon Arts' projects foster innovation and dialogue between disciplines and the public as a means to address contemporary environmental challenges. This is achieved through targeted and timely public art commissions, events, workshops, exhibitions and research. Jodi works with forward-thinking governments, businesses, artists, scientists and designers to inject creative talent into decision-making and facilitate trans-disciplinary modes of collaboration.
Newcombe is a Research Associate of RMIT's Centre for Art, Society and Transformation; and a Steering Committee member for the International Symposium of Electronic Arts. Newcombe's PhD research at QUT has informed a model of practice that sees art as integral to delivering the cultural shift required to address ecological crisis.
Re-direct, re-connect, re-shape: the art of transitioning to a sustainable future.
This paper and presentation take a strategic design perspective on the role that artists can play in shifting both consciousness and action towards a more sustainable future. Selecting examples from global practice at the nexus of art, design and ecology, including the decade of projects produced by Melbourne based eco-arts organisation Carbon Arts, the various skills and tactics of artists are mapped against an emerging transition design framework.
The profound disconnect between culture and nature in many societies is the starting point for this transition. Art helps us reflect on what we have learnt in error, the culture that created climate change and the stories that we tell ourselves. Artists can create works that make complex systems visible and legible, which is important in developing a biosphere consciousness. As art moves out of the gallery and into the world its power to redirect individual agency and reshape both the physical and invisible architecture of society increases. Artists working in collaboration with communities, governments and business and across disciplinary silos of knowledge can propose alternative ways of living and knowing, helping to re-direct individuals and societies towards regenerative pathways.
Greater understanding of the variety of art's contributions and functions allows us to design art into a bigger process of transition for a community or sector, at the right stage of transition for a greater impact. The catalytic or enabling potential of different types of artistic interventions or initiatives is explored, in particular why working through an arts-led approach can offer some fundamentally useful shifts in perspective and governance. Finally, the paper will examine support for this approach and how it can be amplified to enable a truly transformative approach to tackling the wicked problems of the 21st century.
Drawing on thinkers and practitioners across art, design and ecosophy, including Bruno Latour, Timothy Morton, Tony Fry, Dan Hill, Frances Whitehead, Nathalie Jeremijenko, Cameron Tonkinwise and Linda Weintraub, this paper emerges from a practice-led PhD as a creative producer in the field of eco-public art through QUT including associations with RMIT and UNSW.
Jill Sampson
Jill Sampson is a visual artist, Bimblebox Art Project coordinator and the curator of Bimblebox 153 Birds.
Sampson has a lifelong connection with her family's farm in southern Queensland. It
was while living back at 'home' between 2010 and 2015 that she became concerned about the resources land grab happening throughout rural and regional areas.
Learning that the Bimblebox Nature Refuge, 1000km away in central Queensland's Galilee Basin, was (and still is) threatened with coal mining became a catalyst for initiating the Bimblebox Art Project. Sampson contacted Paola Cassoni with an idea to organise a group of artists to visit Bimblebox, to creatively engage with and document this property.
The first group of artists came together at Bimblebox in September 2012, and camps have continued annually until drought conditions caused a break in 2018. Over the past seven years many artists, writers and musicians have created work inspired by this Nature Refuge. Two of the exhibitions to emerge from this art project are Bimblebox: art – science – nature (toured nationally 2014 – 2017) and Bimblebox 153 Birds.
https://bimbleboxartproject.com/
Bimblebox 153 Birds
The Bimblebox Nature Refuge in central western Queensland's Galilee Basin is almost 8000 hectares of intact semi arid woodland protected by a Nature Refuge agreement. However Queensland's Nature Refuges are not protected from mining and since 2007 Bimblebox has been fighting against Waratah Coal's proposed coal mine.
As a response to the environmental, agricultural and social onslaught of Queensland's mining culture, artist Jill Sampson began to think about how places that were under threat could be documented, how to create a connection and how to bring an awareness of what we are in danger of losing, to a broad cross section of people. Motivated by a desire to try to 'get under the radar' and reach people who wouldn't normally go to an environmental exhibition, Jill began the Bimblebox Art Project. One of the outcomes to emerge from this project is the exhibition Bimblebox 153 Birds.
Bimblebox 153 Birds is a unique installation of artist prints, poetry, prose and musician's birdcall compositions about the bird species of the Bimblebox Nature Refuge. Jill has worked with musician and sound artist Boyd to bring together the work of more than 450 writers, musicians and artists from around the world. This project has created an opportunity for those people who cannot travel to Bimblebox to connect with this place and its birds. Through engagement with the words, images and music visitors come to understand why this nature refuge is so important. With habitat loss the greatest contributor to wildlife extinction, places like Bimblebox must be protected.
Claire Tracey
Claire Tracey is a researcher and artist exploring ideas of sustainability and creative collaboration. She is interested in how artists can create audience engagement that generates awareness and thought about humanity's connection to the planet.
Situated in the field of Public Art, Claire collaborates with arts and culture institutions, corporate business and international enterprise to create large scale assemblages using waste items generated by different types of organisations. Repurposing limited use items such as plastic, rubbish and found objects Claire creates sculptures that play with ideas of consumption, responsibility and purpose, seeking to redefine and revalue the materiality of waste through art.
Creating sustainable transformation through art and design: a case study in developing the corporate interest in 'green' art.
Appearing via video link
This presentation explores the results and challenges in developing an arts-led, industry-based, environmental engagement, focused around creating sustainable awareness and 'green' action on a corporate level.
Working in conjunction with 'The Flight Centre Group', a studio residency was initiated in 2018 in the International Flight Centre headquarters in Brisbane. During this residency plastic waste generated by the organisation was collected and reworked into a public artwork.  The outcomes of this project lead to the development and curation of an exhibition exploring the creation of 'Sustainable Transformations' through Art and Design.
In this exhibition, 17 artists and designers from the Queensland College of the Arts responded to the theme of 'Sustainable Transformations', creating works that explored ideas of environmental sustainability through recontextualisation, redesign, repurposing and recycling.
The exhibition examined the changes and concerns in our approach to achieving environmental sustainability and the creative responses that can guide the transformation to a greener society.
The results of the exhibition were surprising and varied with infrastructure changes being made in the Flight Centre Group to reduce waste, the sale of numerous artworks made from recycled materials and the development of further arts led 'greening' projects in the corporate community.